Wayne & Kiley Bosworth, Children's Workers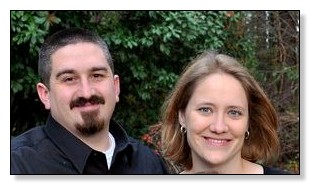 Children's Ministries - Children Ages 6-12 are welcome to attend the children's program. (Children must be accompanied by a responsible adult. Children must be at least 10 years old to stay in the dorms.)
Registration: $100 All children participating in crafts or services must be registered.
Daytime only participants - $10.00 per day.
Don't forget your Bible, pencil, and paper. If you are old enough to stay in the dorm, please remember to bring your own sheets, pillow, pillowcases towels, soap!
Modest dress at all times.
Click on this link to download the release form for the camp. Please print, fill it out and have it signed by your parent or guardian. You must bring it to camp with you!